Safeguarding
We recognise our moral and statutory responsibility to safeguard and promote the welfare of all pupils. We endeavour to provide a safe and welcoming environment where children and young people are respected and valued. We are alert to the signs of abuse and neglect and follow our procedures to ensure children and young people receive effective support, protection and justice.
The school's Designated Safeguarding Lead is Mrs Laura Constanza (Headteacher) and in her absence, Miss Hannah Lintern (Deputy Headteacher) is the Deputy Designated Safeguarding Lead.
All safeguarding staff can be contacted via the School Office on 01278 722527 or by emailing office@catottprimary.co.uk
A full version of the school's Child Protection and Safeguarding Policy can be found on the Policies page of this website or is available on request from the School Office.
Safer Recruitment
All staff, governors and volunteers undergo enhanced DBS Disclosure check and references are taken up prior to interviewing for any new members of staff. All members of staff also complete a Childcare Disqualification Declaration.
Child Protection
All our staff are trained to support the child protection policies of the school, which are a local adaptation of the Somerset Safeguarding Children's Board policies.
E-Safety
We take e-safety very seriously. We hold e-safety events every year and work with our children to promote their safety online.
Prevent
'Prevent' is a government strategy aimed at stopping people being drawn into terrorism. It is part of an over-arching counter-terrorism strategy called 'Contest'.
Since the 2011 Prevent Review, the UK Government defines extremism as: 'vocal or active opposition to fundamental British values, including democracy, the rule of law, individual liberty and mutual respect and tolerance of different faiths and beliefs'. We also include in our definition of extremism calls for the death of members of our armed forces.
Radicalisation is defined by the UK Government within this context as, "the process by which a person comes to support terrorism and extremist ideologies associated with terrorist groups."
At Catcott Primary School we use the following protocol for identifying and responding to the possibility of the children and young people we work with becoming radicalised.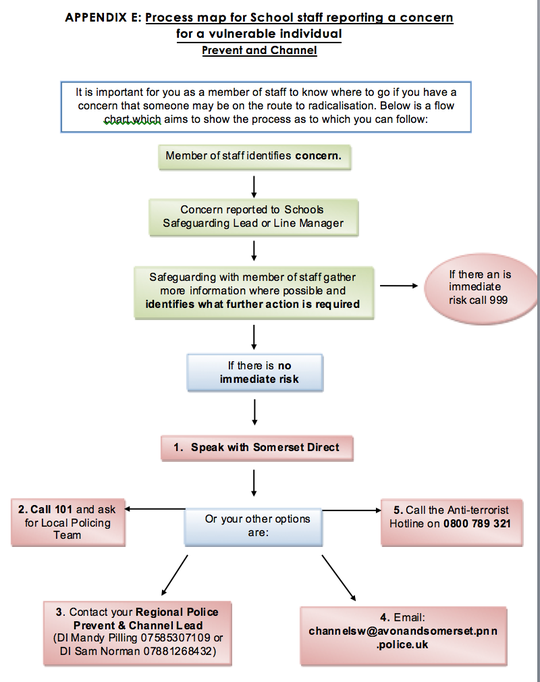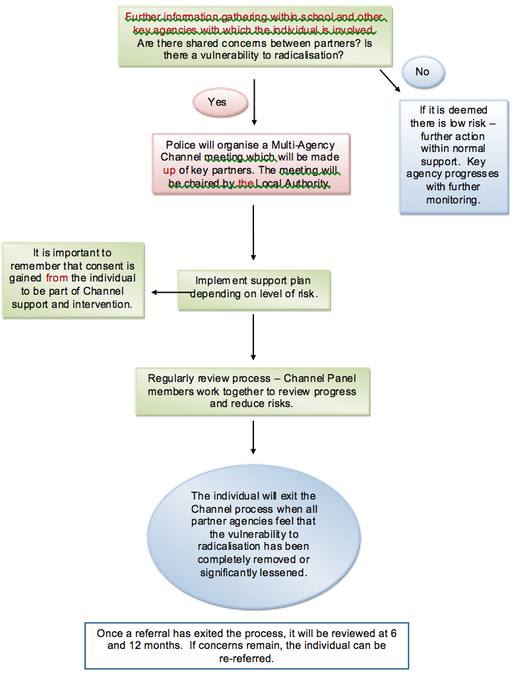 NSPCC Advice on leaving children home alone
Safeguarding Information Leaflets